Application of self-leveling epoxy paint provides many benefits for concrete floors.
So what is self-leveling paint?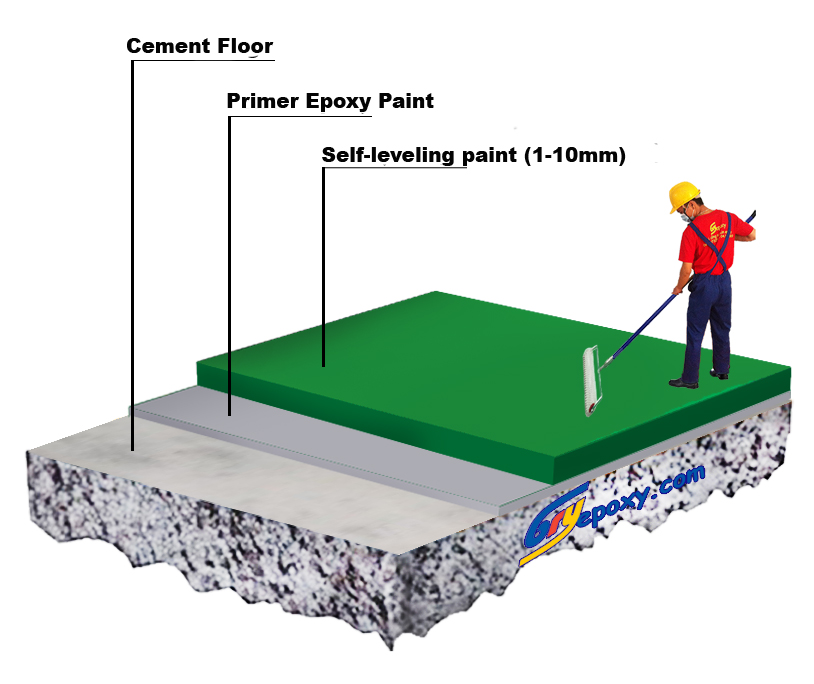 Self-leveling epoxy paint is an epoxy paint that does not contain volatile solvent content, operates based on the principle of self-balancing, so it can easily cover the defects of concrete surface and form an epoxy layer thickness from 1 mm – 10 mm.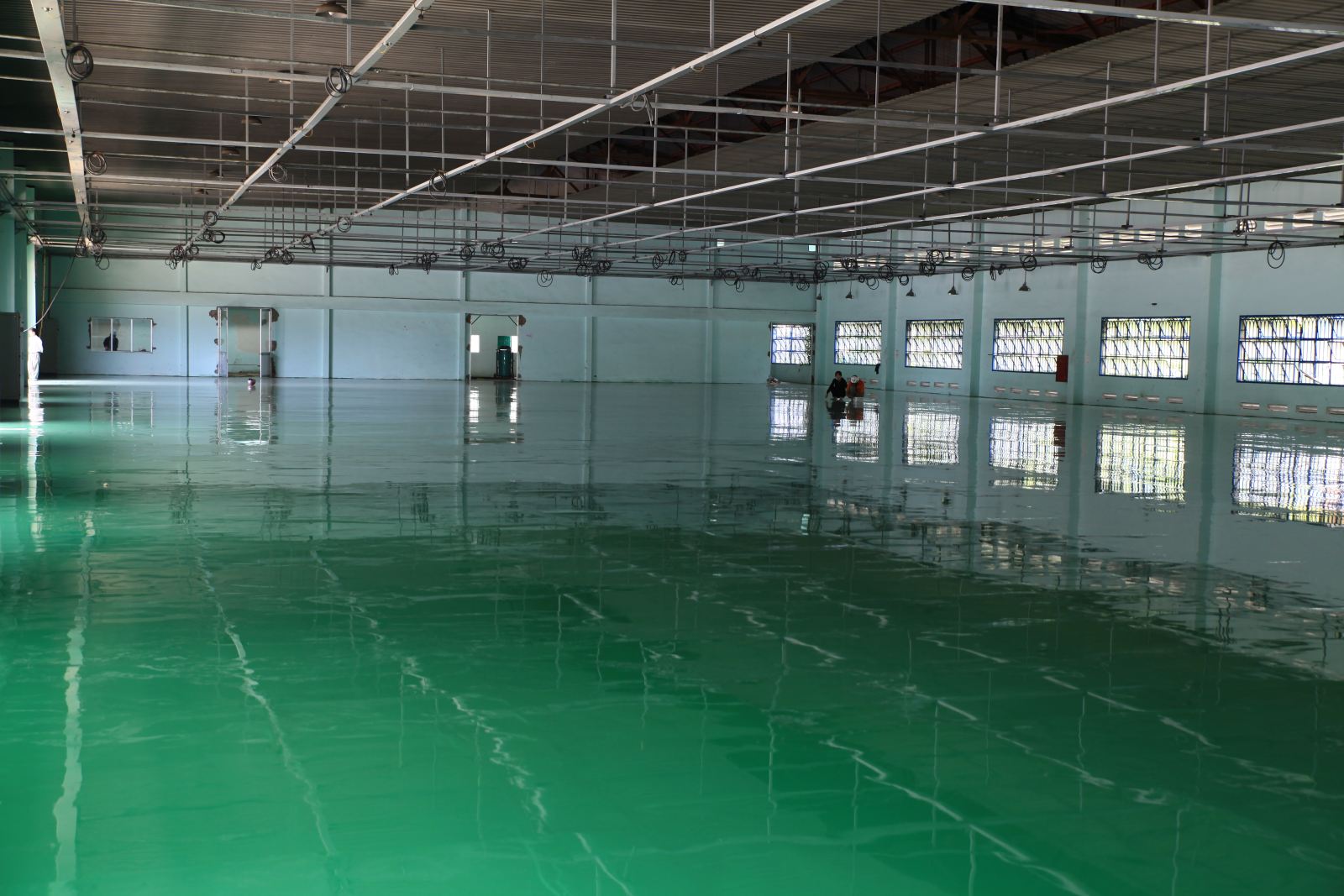 Self-leveling Epoxy works to enhance the rigidity of the floor, good friction, bearing, large load, high aesthetic with beautiful epoxy paint surface.
Advantages and disadvantages when executing self-leveling epoxy paint:
– Variety of colors, High aesthetic: almost absolute gloss
– Can be thick or thin when needed.
– Good bearing capacity: allows forklift under 16 tons to run on the floor after construction
– Good abrasion resistance, good chemical environment resistance
– Waterproof, oil repellent
– High durability: Normally the maximum life of self-leveling epoxy paint is about 7-10 years
– Antibacterial, dust resistant, easy to clean, especially suitable for clean room construction, hospitals, laboratories or other works that require absolute antibacterial …
– Simple epoxy floor coating method is simple, short construction time for units with long experience
Disadvantages when executing self-leveling epoxy floor paint:
– High price
– Need high construction techniques
– Must be applied once on a flat surface, difficult to repair if damaged
– When mixing the paint, it is necessary to avoid stirring to avoid curing.
Where to use the most appropriate self-leveling epoxy paint:
Commonly used in industrial floor paint, showrooms, garages, hospital clean rooms …
BRYepoxy often uses industrial floor epoxy paint for construction works for factories, industrial zones or surfaces that require aesthetic as well as high strength. Self-leveling paints are favored and applied in almost all industrial fields such as: factory floor painting, food production plants, pharmaceutical, chemical factories, trade centers, warehouses, garages , electronics factory, precision mechanic, automobile assembly, textile, hospital clean room construction, laboratory .., kitchen room, canteen ….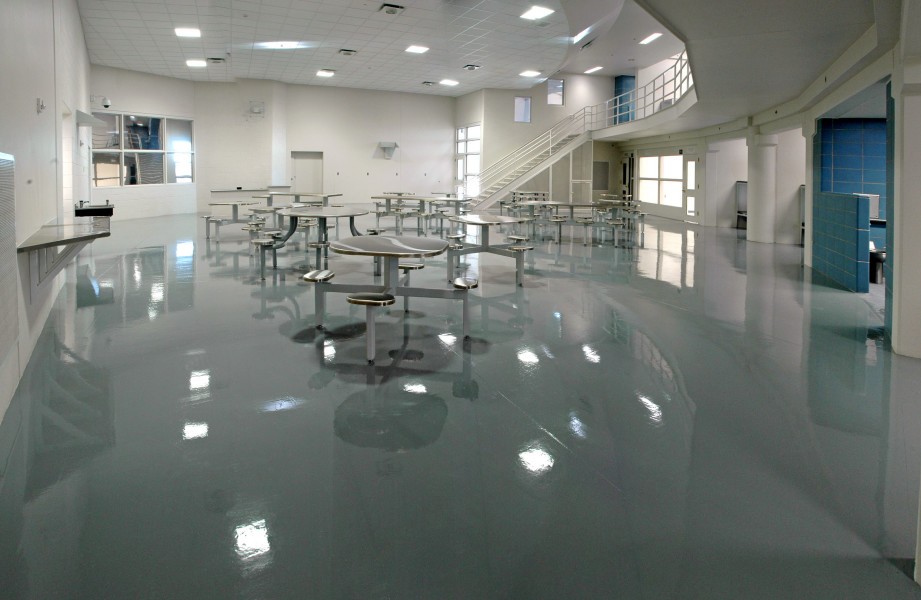 If you have any questions, please contact BRY here for free support.
Updating...